SCHEDULE & INTERNATIONAL WORKSHOPS

Due to the global pandemic all public in person classes are on hold until further notice!

Check my
Online Schedule
for current offerings.

Stay tuned and Stay safe everyone!
Come with an empty stomach and an open mind. Please arrive on time.
Avoid meals for 2-4 hours before class.
Scroll down to view international workshops 
👇
ON HOLD UNTIL FURTHER NOTICE
Greet the light of the day and let your inner light shine!!
Pending the situation with Covid-19, this popular morning class returns in April and May for 6 sessions this spring!!
This class is for those ongoing practitioners who like to get up, get out and practice early!
LEVEL2+
Drop Ins welcome!
IYILA Class packages apply.
Class timing
6 Saturdays, 6:00-7:55 am
APRIL 4, 11, 25
MAY 2, 9, 23
Please be able to lift into handstand at the wall, push up from the floor to Urdhva Dhanurasana and have a regular practice of inversions.
1835 South La Cienega Blvd., Suite 240 Los Angeles, CA, 90035 USA
PRE-REGISTRATION REQUIRED
ON HOLD UNTIL FURTHER NOTICE
This class specifically for those with MS and other challnges is back at  Namastday Yoga Center in Beverly Hills.
All Levels Welcome.  All students must complete an intake form prior to attendance.
Class timing 
Saturdays, 12:30pm-2:00pm
NEW 2020 SERIES DATES
Saturdays, 12:30pm-2:00pm
Series 1:  January 4, 11, 18, 25
Series 2:  February 1, 8, 15, 22
Series 3:  March 7, [BALANCE OF CLASS POSTPONED DUE TO COVID-19 CONCERNS]
Series 4:  April 4, 11, 18, 25 
Series 5:  May 2, 9, 23, 30
Series 6:  June 6, 13, 20, 27
This class will be held in 4 week pre-registered sessions. All participants must pre-register and complete an informational intake form.  Classes are progressive and build on previous sessions.
Class size is limited to better serve participants.
Sign up early to guarantee a spot.
113 N. San Vicente Boulevard
(between Gale and  Wilshire) 
Beverly Hills, CA 90211 
I'm happy to announce a 14 hour professional development training course for yoga teachers and yoga therapists. The course will focus on an approach to working with ambulatory persons with Multiple Sclerosis and other neurological challenges.
Open to Certified Yoga Therapists (C-IAYTs) and Certified Iyengar Yoga Teachers (CIYTs).
This is an IAYT Approved Professional Development course.  
DATE:  May 15-17, 2020 
Call (310) 923-9922 for info and to register.
Email:  yogamscourse@gmail.com
"The pains which are yet to come can and are to be avoided."
YSII.16 Heyam Dukham Anagatam
This workshop provides yoga therapists with tools to work with ambulatory persons with MS and similar disorders to mitigate related symptoms & ease suffering. Covers MS, Parkinsons & more; pathologies, common symptoms; principles, precautions, contraindications; live, pre-recorded neurologist presentation; led asana & pranayama practice; case assessment strategies; applied practice for live case studies. Though individual cases vary symptoms manifest in similar ways. Reading required. Post-workshop assignment to assess attendee understanding.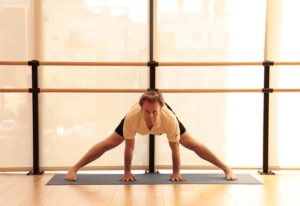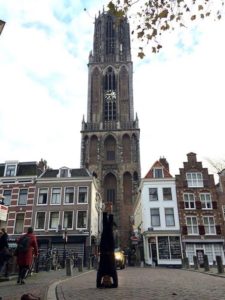 March 20-22, 2020
For more information:
WORKSHOP RESCHEDULED.  NEW DATES ANNOUNCED SOON!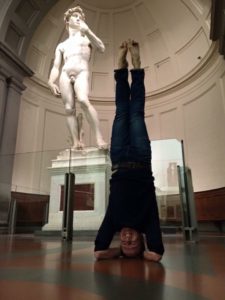 March 27-29, 2020
For more information:
WORKSHOP RESCHEDULED.  NEW DATES ANNOUNCED SOON!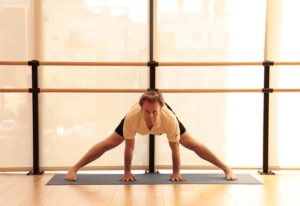 May 15-17, 2020
Yoga, MS and Other Neurological Conditions
For more information:
Get in touch today to learn how yoga can help.